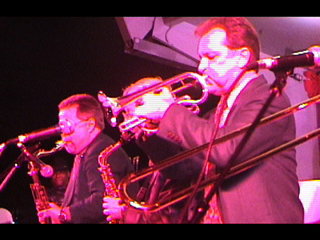 SPECIAL BANDS

South Florida is home to an incredibly diverse selection of musical styles. Simon Salz Productions can present authentic music and musicians representing virtually any ethnic style.

Some of the most requested groups are:

Traditional Cuban Style Bands ala "Buena Vista Social Club."

Upbeat Latin Miami flavor, including Salsa, Mambo and Merengue

Reggae/Calypso Jimmy Buffet Style Band featuring Steel Drums (this works well for pool side or beach parties),

Andean Music-featuring Pan-flutes playing "El Condor Pasa" and other favorites,

South Beach Flamenco featuring Hot Spanish Style Guitar,

Klezmer - featuring a joyful Clarinet or a Schmaltzy Fiddle for Jewish Simchas, weddings and bar mitzvahs

Brazilian Samba and Bossa Nova.

Other Possibilities include: Mexican Mariachis for serenades, Middle Eastern Oud with percussion, Indian Sitar w/Tabla, Irish Folk Group with fiddle and penny whistle, and Renaissance Group.

Authentic Dancers in the various folk traditions can be added for ambiance or a special show including: Limbo, Flamenco, Samba, Tango, Salsa, Israeli Folk, Irish Stepdancing, or Belly Dance.

Games can be coordinated by our Party Mistress, Yvette, to fit any of the above themes.